This January marked the beginning of the Philippines' chairmanship of the 10-member regional bloc of ASEAN. Centered on the theme "Partnering for Change, Engaging the World," diplomats and leaders from all over the region will convene in several Philippine locations for events covering economic relations, business, youth, women and other special topics throughout the year.
ASEAN 2017 was officially launched last January 15 in Davao City's SMX Convention Center. "As the Philippines assumes chairmanship of the ASEAN 2017 which also coincides with its 50th year anniversary, our stride is wade by a sense of pride and excitement as we step into the century and the world hand in hand," Presidential Communications Secretary Martin Andanar said.
The six thematic priorities of this year's ASEAN according to the Presidential Communications Operations Office include "people-oriented and people-centered initiatives, peace and stability, maritime security and cooperation, inclusive and innovative-led growth, ASEAN resiliency, and ASEAN as model of regionalism." READ MORE>>
The Go Negosyo sa Radyo episode last January 20 on DZRH 666 kHz featured guests Gil Gonzales (Executive Director, ASEAN Business Advisory Council) was anchored by Sherill Quintana (Owner, Oryspa Spa Solutions Inc.) and DJ Faith. The episode focused on how Filipino negosyantes can position themselves against the backdrop of ASEAN integration. READ MORE>>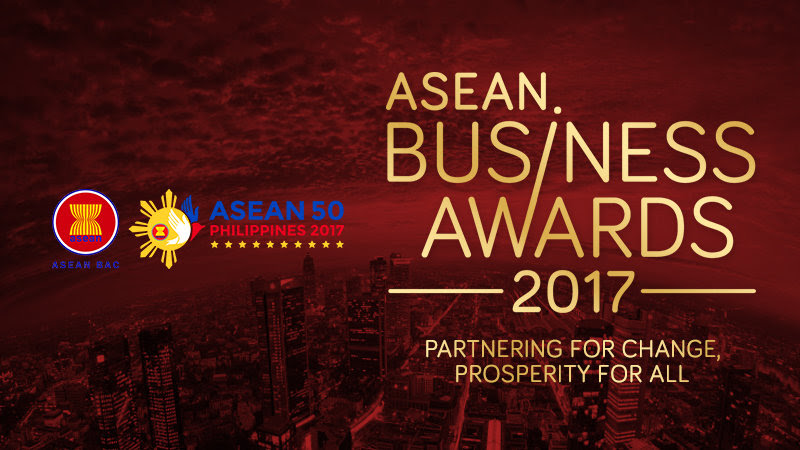 Since its establishment by ASEAN Leaders in 2003, the ASEAN Business Advisory Council (ASEAN-BAC) has been active in promoting public-private sector partnership and consultation to assist the integration of an ASEAN Economic Community (AEC) by 2017. In its efforts to bridge ASEAN Governments with its private sectors, the Council launched the ASEAN Business Awards (ABA) in 2007 to give recognition to enterprises that have contributed to the growth and prosperity of the ASEAN economy.
ABA was conceived to be the first of its kind in the region, with the dual objectives of recognizing outstanding ASEAN enterprises, and to serve as a platform to spread information concerning the ASEAN Economic Community (AEC). In addition, ABA also brings to the spotlight promising ASEAN small and medium-sized enterprises (SMEs) that have the potential of becoming global economic players.READ MORE>>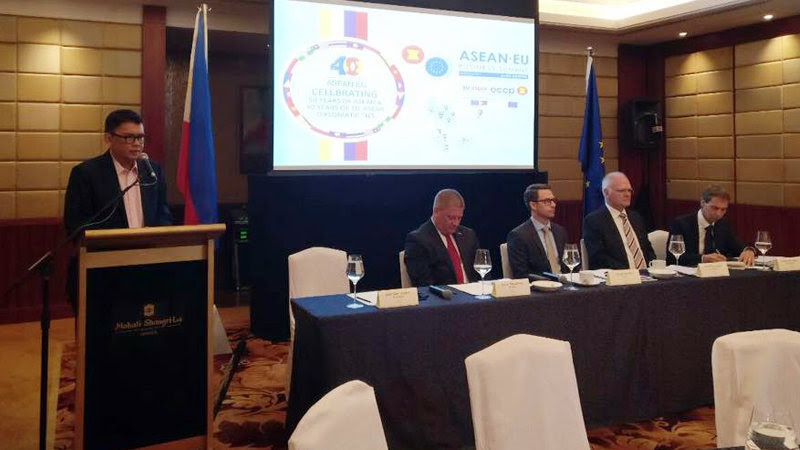 The Philippines is all set to host the upcoming 2017 ASEAN-EU Business Summit happening on March 10 at The Conrad Manila in Pasay City. This is the country's first big business event following its appointment to the ASEAN Chairmanship in September of last year. The fifth staging of the ASEAN-EU Business Summit coincides with the momentous occasion of the 50th Anniversary of the Association of South East Asian Nations (ASEAN) and the 40th Anniversary of the ASEAN-EU relations. 2017 also serves as a banner year thanks to the on-going negotiations for EU-Philippines Free Trade Agreement (FTA).
This year's Business Summit aims to establish an even stronger relationship between the European Union and ASEAN, as well as strengthen the existing trade partnerships between the Philippines and the European Union. Since its inception in Indonesia in 2011, the Business Summit has become a formidable platform for business leaders, thought-leaders and policy makers to interact and discuss the key business and trade issues between the two regions. READ MORE>>
|

ASEAN 2017 Business & Investment Program Launch
January 24, 2017 | Malacañan Palace, Philipines

MORE PHOTOS HERE
|

69th ASEAN BAC Meeting
January 25-26, 2017 | Manila, Philippines
|

ASEAN BAC Welcome Dinner
January 25, 2017 | Manila, Philippines

MORE PHOTOS HERE
|

ASEAN-EU Business Summit Press Conference
February 22, 2017 | EDSA Shangri-La Makati, Philippines

MORE PHOTOS HERE